Specialists
Mr Patrick Lyall
MBChB, MMedSc(Hons), FRACS (Plast)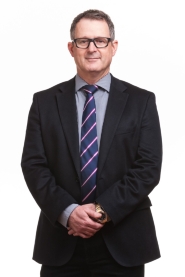 Breast Reconstruction
Breast Surgery
Cosmetic Surgery
Plastic and Reconstructive Surgery
Hand Surgery
Skin Cancer Surgery and Management
Areas of Specialisation
Cosmetic Surgery
Breast Surgery
Hand Surgery
Microsurgery
Skin Cancer Surgery
Burns Surgery
Positions and Memberships
Plastic & Reconstructive Surgeon Dunedin Public Hospital
Clinical Director Department of Plastic Surgery Southern District Health Board
Clinical Senior Lecturer Dunedin School of Medicine, University of Otago
Private Practice in Cosmetic, Plastic & Reconstructive Surgery Fernbrae House & Mercy Hospital & Health Central Alexandra, Cromwell & Wanaka Medical Centres
New Zealand Association of Plastic Surgeons
Profile
My training had taken me all over New Zealand and the World but I always felt drawn to Dunedin. I was born in Dunedin and went to Medical School here (graduated 1992). I also received a scholarship to study and teach anatomy in Dublin (UDC, graduated 1995).
I trained in all the Plastic & Reconstructive Surgery Departments in New Zealand (specialist training completed 2004) then subsequently returned to the UK to gain more experience in cosmetic, hand, breast and microsurgery.
Returning to Dunedin in 2007, I started the Plastic Surgery Department to develop and teach a post-graduate anatomy course at the Medical School.
I work at Southern DHB and in private practice at Fernbrae House, Mercy Hospital Dunedin, Health Central Alexandra, Cromwell and Wanaka Medical Centres.